"AT SCRUCNHIKO, OUR MISSION IS TO INSPIRE YOUNG GIRLS AND WOMEN TO PLAY SPORT WITH CONFIDENCE BY OFFERING INNOVATIVE AND AUTHENTIC SPORTING ACCESSORIES THAT ELEVATES THEIR PERFORMANCE" - Katie Founder of Scrunchiko
THE ORIGINAL AKTIV SCRUNCHIE
CUSTOM TEAM SCRUNCHIES
ARE YOU EVEN A TEAM IF YOU DON'T HAVE CUSTOM SCRUNCHIKOS?!


As the ORIGINAL brand to offer custom sports scrunchies to teams, we know it is PIVOTAL that colour and quality is a KEY factor to assist you be your best for your team, while also keeping your hair on point. Contact us today for your next team order.




MAKE YOURS TODAY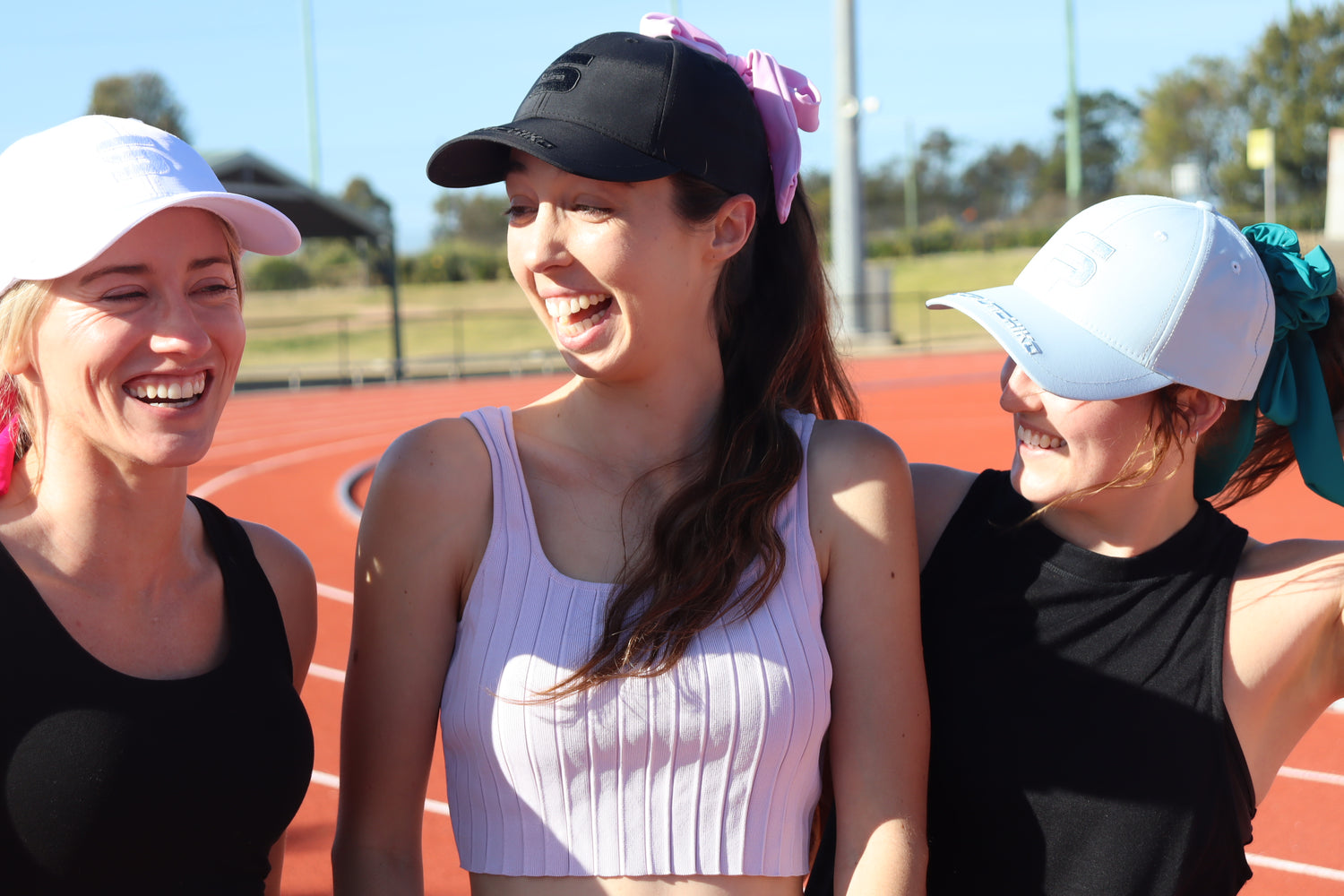 We Will Always Be A Female Focused Brand...
Scrunchiko is a female focused sports accessories brand founded in Australia. We are passionate in advocating for all women in all sports, by creating functional & fashionable sports accessories which will take your performance to the next level, not only on the field, but off it too. We want young girls and women to feel unstoppable and confident, so they can realise their full potential.We want to be a catalyst for change in promoting female participation, not only in sport, but living a healthy and active life.
Button label
I keep coming back to Scrunchiko because they are by far the best in the business
Jackie O
Quality, look and delivery are all 5 stars for me! Just like the scrunchies, they are amazing and I won't buy anywhere else
Emma M
So many whistle bands are uncomfortable and they don't stretch. The Whistla combines a great whistle holder with a comfy scrunchie look- and I'm sold. Can't wait to rock this while refereeing and match my hair scrunchie
Kathleen R
I'm very happy with my order. I bought 30 for everyone at my work and they all loved them thank you so much
Ashleigh R
Great scrunchie, quality products, love how they have been made to support a range of different sporting teams
Victoria T